A Huge 20% Off All Of Our Frameless Panels & Bath Panels
We try to stay competitive, so if you do get a better price please feel free to ask if we can better or at least match it !!!
Please find listed below all the different configurations , if you don't see something that's similar to yours don't despair, call us for an obligation free consultation to see if we can make a screen to suit your area.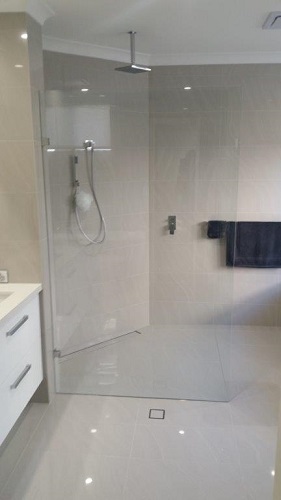 Product / Frameless Panels
Frameless Panels
All pricing below is for 10mm Clear Frameless Glass with our standard high quality Fittings & Fixtures and includes Supply, Fit & GST. Height up to 2100
| | |
| --- | --- |
| Fully Frameless Panel 700 wide | $770.00 |
| Fully Frameless Panel 800 wide | $880.00 |
| Fully Frameless Panel 900 wide | $990.00 |
| Fully Frameless Panel 1000 wide | $1,100.00 |
| Fully Frameless Panel 1100 wide | $1,210.00 |
| Fully Frameless Panel 1200 wide | $1,320.00 |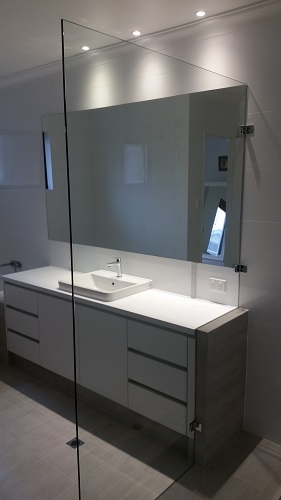 Product / Frameless Dogleg Panel
Frameless Dogleg Panel
All pricing below is for 10mm Clear Frameless Glass with our standard high quality Fittings & Fixtures and includes Supply, Fit & GST. Height up to 2100
| | |
| --- | --- |
| Fully Frameless Panel 700 wide | $870.00 |
| Fully Frameless Panel 800 wide | $980.00 |
| Fully Frameless Panel 900 wide | $1090.00 |
| Fully Frameless Panel 1000 wide | $1,200.00 |
| Fully Frameless Panel 1100 wide | $1,310.00 |
| Fully Frameless Panel 1200 wide | $1,420.00 |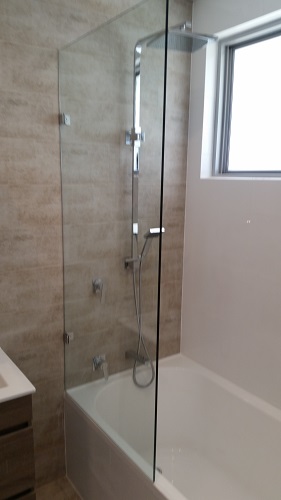 Product / Frameless Fixed Bath Panel
Frameless Fixed Bath Panel
All pricing below is for 10mm Clear Frameless Glass with our standard high quality Fittings & Fixtures and includes Supply, Fit & GST. Height up to 1600
| | |
| --- | --- |
| Fully Frameless Panel 700 wide |  $560.00 |
| Fully Frameless Panel 800 wide |  $640.00 |
| Fully Frameless Panel 900 wide |  $720.00 |
| Fully Frameless Panel 1000 wide |  $800.00 |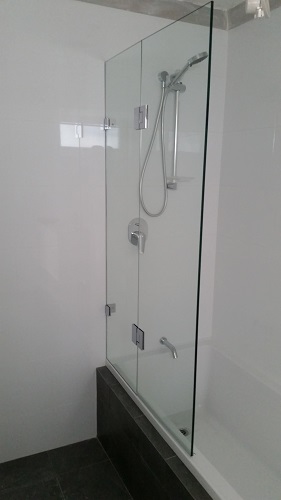 Product / Between Walls
Frameless Pivot Bath Panel
All pricing below is for 10mm Clear Frameless Glass with our standard high quality Fittings & Fixtures and includes Supply, Fit & GST. Height up to 1600
| | |
| --- | --- |
| Fully Frameless Pivot Bath Panel 700 wide | $770.00 |
| Fully Frameless Pivot Bath Panel 800 wide | $880.00 |
| Fully Frameless Pivot Bath Panel 900 wide | $990.00 |
| Fully Frameless Pivot Bath Panel 1000 wide | $1,100.00 |